Hazel Tree Interiors is hosting a Locally-Made Home Decor Open House on May 5 in Akron, OH
emily — Wed, 04/18/2012 - 11:02
This should be fun! I will be there to talk about my art tiles from 5-7. The event goes until 9, and an assortment of my tiles will be there the whole time. You can see the full press release for this event below the photo- you may need to click "read more."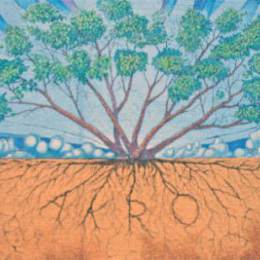 Hazel Tree Interiors to Introduce New Types of Locally-Made Home Decor at Open House on May 5
AKRON, OH, April 18, 2012 – Hazel Tree Interiors announced today that they will introduce their newest offerings of reclaimed, repurposed and locally-made home furnishings at their annual spring open house on May 5, from 5pm – 9pm. The party will celebrate and introduce the latest pieces from the ever-growing network of local artisans whose work is available in-store and through Hazel Tree Interior's design services. Local artisans will be on hand during the open house to discuss their creations.
Hazel Tree Interiors, Akron's hotspot for artful living, is owned and operated by husband and wife team, Jon Haidet and Karen Starr. "Since we opened, we've been working hard to bring together the best and most unique home decor artisans in the area. Our goal with Hazel Tree has been to create a studio and store that connects both retail customers and my design clients with a source for locally-made, interesting home decor", said Starr.
Some of the new types of locally-made home décor to be introduced that evening include: furniture/lighting/clocks/shelf brackets made from reclaimed steel, clay and glass accent tiles, accent pillows, painted and repurposed furniture, mirrors, found-object wall art, and found-object clocks.
Refreshments and fun will be served up for the party and people attending the Akron ArtWalk that evening are encouraged to stop in to see what's new. Hazel Tree Interiors is located at 143 West Market Street (with the colorful tree mural facing downtown Akron). Parking is available on-street and in any of the St. Vincent/St. Mary parking lots.
Hazel Tree Interiors
Interior redesign, custom picture framing, unique home decor, community
143 West Market Street
Akron, OH 44303-2356
Hours: Tue-Fri 11:00 PM – 5:30 PM, Sat 11:00 AM – 3:00 PM
Store: (330) 761-3100
Email: karen@hazeltreeinteriors.com
Website/Blog: www.hazeltreeinteriors.com
Facebook: www.facebook.com/HazelTreeInteriors