Kent Ohio Tree Tile 4"x6" Handmade Ceramic Art Tile
4"x6" Handmade Ceramic Tile. This tile is for Kent, Ohio Tree City, our Home town. This tile is deicated to everyone who has ever loved the city of Kent, Ohio!
Choose from 12 unique, lead-free glazes
Ideal for kitchen, bathroom or fireplace surround
Can be installed or otherwise displayed in any room of the house
Original design, sculpted in relief and reproduced by the artist, by hand
High fired ceramics
Fired once to 1800F, then glazed and fired to 2200F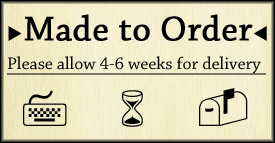 Click images to enlarge.
View Larger Map
Your rating:

None
Average:

5
(

2

votes)
Other Handmade Art Tile:
Price:

$18.00
List Price:

$18.00
Price:

$30.00
List Price:

$30.00