Single Ginkgo 2"x2" Handmade Ceramic Art Tile
This design is also available in the 3"x3" and 4"x4" size.
Available in 12 non-toxic glazes
Can be installed in kitchens, bathrooms, showers and more
Can be installed or otherwise displayed in any room of the house
Original design, sculpted in relief and reproduced by the artist, by hand
High fired ceramics
Approx. 1/2" thick at edge, unless otherwise noted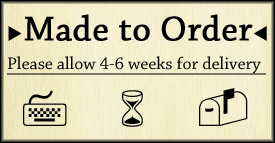 Click images to enlarge.
Other Handmade Art Tile:
Price:

$18.00
List Price:

$18.00
Price:

$9.00
List Price:

$9.00