Standing Cat 3"x3" Handmade Ceramic Art Tile
Mysterious, Maybe magical companion. What is the cat thinking? Only the cat knows!
Glaze is carefully brushed on every tile's top and sides
For permanent installation in a variety of settings
Can be installed or otherwise displayed in any room of the house
Handcrafted individually, using historical methods
High fired ceramics
Fired once to 1800F, then glazed and fired to 2200F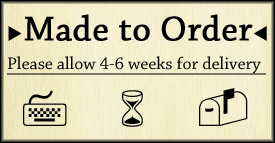 Click images to enlarge.
Other Handmade Art Tile:
Price:

$9.00
List Price:

$9.00
Price:

$30.00
List Price:

$30.00